Posted May 3, 2021 |
Laura Christianson
During my first year of teaching high school journalism, my students and I created the school newspaper on a TYPEWRITER.
We soon graduated to pounding out columns of type on Apple II personal computers (PCs) that did not have an internal hard drive (but boy, did we have fun flipping those floppy disks every two minutes!).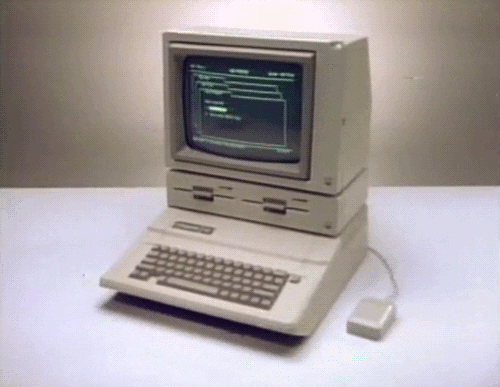 Never could I have imagined that, just a few short decades later, I'd be coaching writers via my ultra-lightweight laptop that has 16GB RAM and 512GB SSD (in plain English: super-fast, with a generous amount of storage space).
All the jobs I've had during my writing-related career contributed to my dream job – the coaching, consulting, and courses I'm currently offering.
The same is true for today's guest, Alice Crider. "There's no direct line between where you are and where you want to be," she says.
Alice attended her first writers conference to learn how to get published. After sitting in on a few workshops, it dawned on her that writing is a business.
She asked herself, "Do I want a business, or do I just love writing and books?
At that first conference, Alice attended an editor's panel, where several editors talked about book publishing and their jobs.  She had an 'ah-ha' moment: "I think I'd like to be an editor."

Alice got her foot in the editing door by working part-time at a publishing house as an editorial assistant in Sunday School curriculum.
Then a job opened in the book department at that same company. Next, Alice became an assistant to some literary agents. Then she became an editorial coordinator at WaterBrook Press, and worked her way into becoming an editor there.
During the next phase of her career —freelance editing —Alice was offered a position as a literary agent. Later, she became a senior acquisitions editor for David C Cook and then, director of acquisitions and development.
During the time Alice worked at David C Cook, she enrolled in a life coaching program, earned a life coaching certification, and started coaching authors on the side. Alice enjoyed coaching so much that she decided to coach full-time. She also continues to edit books and write collaboratively.
Alice and I took different routes to achieving our dream job of coaching writers. But we agree on the foundational components that people who view writing as a business must have in place. In Episode 60, Alice and I chat about several ways writers hold themselves back from reaching their publishing dreams.
In her calm, wisdom-filled way, Alice encourages us to stop "shoulding" ourselves so we can become leaders instead of sitting on the sidelines.
Quotable quotes from Alice:
On "shoulding" yourself:
"When we continually tell ourselves, 'I should do this' or 'I should do that,' the 'shoulds' freeze us from making progress in our publishing journey. Instead of beating yourself up over the things you're not getting done, figure out the times of day you feel energized and the activities that most energize you… pinpoint your best writing and business-building times and guard those with your life."

On feeling overwhelmed:
"Overwhelm is common. Our tendency, when we feel overwhelmed, is to do even more. It feels counterintuitive to take your foot off the gas pedal when you feel like you should be flooring it, but when you feel frantic to get things done, you're actually draining your creativity. If you take a step back, let go, and rest a little bit, you'll be surprised at how re-energized you will be."
On knowing your audience:
"Think of your audience as one specific person who is looking for what you are writing. Ask yourself how you can serve them.
Where are they already looking for answers and seeking help?
Where are they already purchasing things?
Go those places, instead of trying to go everywhere. If you try to dabble in every platform-building activity and be on every social media platform, you're going to spread yourself so thin that you may not reach the audience you're after."
On building your tribe:
Rather than building a platform, think of it as building a tribe. "A tribe leader is someone who's serving a tribe of people.
Think about:
Who are you trying to serve?
Where are they?
How can you serve them long before you publish your book?"
About Alice Crider
Alice is a publishing strategist and a freelance editor. Since 1998, she has served in various editorial capacities in traditional book publishing—from editor (in a division of Random House) to literary agent, to director of acquisitions and development.
Also a certified life coach and certified copywriter, Alice teaches writing and editing workshops at writer's conferences nationally and internationally, coaches individual authors and groups, runs an online book marketing course, and facilitates a private mastermind for writers who want to gain momentum in publishing.
Ask an Editor Today (Alice's private Facebook Group)
Find Your Ideal Audience
You have a life-transforming message to share with a slice of the world. This audio training and workbook will help you get to know your unique audience better than you ever thought possible.
Related Episodes about Mindset
Episode #43
Simple Stretches for Desk Jockeys, with Amy Connell
Episode #59
4 Traits of a Gritty Writer
Episode #9
Being True to Yourself
Episode #2
How to Act Like a Professional Writer (Even When You Don't Feel Like One)
Episode #23
Dealing with Rants, Ridicule, and Crushing Criticism
Episode #3
Going ALL IN
Episode #12
Setting Big, Hairy, Audacious Goals
Episode #10
Moving from Self-Focused to Self-Forgetful
Episode #5
Is a B- Launch Good Enough?
Episode #22
"Don't write because you want to get published. Write because you enjoy writing." With Tessa Afshar
Episode #36
The Two Most Common Issues That Hold Writers Back, with Ginny L. Yttrup
Episode #14
Everyone's Favorite Radio Station – Are You Tuned In?
Episode #39
The Secret to 'Doing' Social Media  (Part 1 of 4)
How to Keep Up With the Show
Click here to join my my email list and I'll notify you about every episode.  (When you subscribe, you'll also get my free guide, Essential Resources for Running a Writing Business.)
Join The Professional Writer Podcast Community (private Facebook group), where we discuss what we're learning, meet our guests, and encourage one another on our writing journeys.
If you know a writer who would be interested in The Professional Writer Podcast, please share this link with them:
https://bloggingbistro.com/podcast 
Thank you!
Laura